Emaar Careers Dubai 2021 – Careers in Gulf: About Emaar Group
Emaar Careers Dubai 2021: Founded in 1997, Emaar is the developer of elegantly designed and exceptionally built property, malls, and hospitality projects across the world. We create homes, offices, retail centres, hotels, and leisure destinations that add to the quality of life.
Our single-minded purpose is to ensure that we deliver our projects to the highest standards and provide superior customer service across the customer journey. Today, our projects add tremendous value to the local economy and create thousands of jobs.
We have taken our successful development model to high-growth international markets, where we develop world-class projects that underline our competencies and commitment to quality.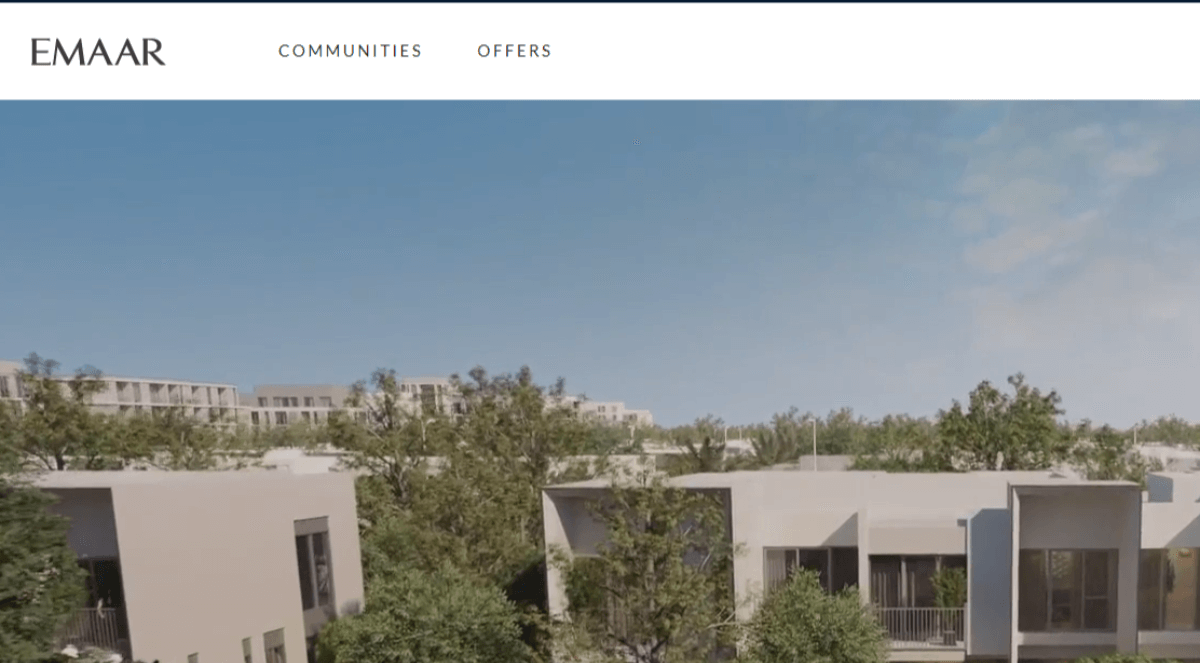 Emaar Careers Dubai 2021 Job Details
| | |
| --- | --- |
| Company/OrganizationHotel Name | Emaar Group |
| Job Location | Dubai, U.A.E |
| Nationality | Any |
| Education | Bachelor Degree/Diploma/Plus Two |
| Salary Range | Not Disclosed |
| Benefits | Attractive Salary, Accommodation, and others |
Emaar Careers Dubai 2021 : Vacancy Details
| | | |
| --- | --- | --- |
| SL.No | Job Title | Location |
| 1 | ROLE IN FRONT OFFICE, VIDA EMIRATES HILLS | Dubai, UAE |
| 2 | ROVE CONNECT ASSISTANT, ROVE CITY CENTRE | Dubai, UAE |
| 3 | SENIOR ROLE IN SPA DEPARTMENT – AFR | Dubai, UAE |
| 4 | SENIOR ROLE IN FOOD & BEVERAGE | Dubai, UAE |
| 5 | ROLE IN GOVERNMENT RELATIONS – AFR | Dubai, UAE |
| 6 | ROLE IN EVENTS, ASV HOTEL L.L.C. | Dubai, UAE |
| 7 | ROLE IN CULINARY, DUBAI MARINA HOTEL L.L.C. | Dubai, UAE |
| 8 | ROLE IN FRONT OFFICE, ROVE DUBAI MARINA | Dubai, UAE |
| 9 | SOUS CHEF – SPECIALTY (ITALIAN) – ARMANI/DELI | Dubai, UAE |
| 10 | ROLE IN RECREATION, ADDRESS DUBAI MARINA RESIDENCES | Dubai, UAE |
| 11 | ROLE IN FOOD & BEVERAGE, ADDRESS FOUNTAIN VIEWS | Dubai, UAE |
| 12 | ROLE IN HOUSEKEEPING II | Dubai, UAE |
| 13 | ROLE IN LAUNDRY | Dubai, UAE |
| 14 | ROLE IN FRONT OFFICE, ROVE CITY CENTRE | Dubai, UAE |
| 15 | ROLE IN HOUSEKEEPING, DOWNTOWN BOULEVARD | Dubai, UAE |
| 16 | ROLE IN HOUSEKEEPING, DUBAI MALL HOTEL L.L.C. | Dubai, UAE |
| 17 | ROLE IN FOOD & BEVERAGE, ROVE LA MER | Dubai, UAE |
| 18 | ROLE IN CULINARY (MAIN KITCHEN), ROVE HOTEL – ROVE LA MER | Dubai, UAE |
| 19 | HAMMAM SPECIALIST, ADDRESS FOUNTAIN VIEWS | Dubai, UAE |
| 20 | ROLE IN FOOD & BEVERAGE, DUBAI POLO EQUESTRIAN CLUB | Dubai, UAE |
| 21 | ROLE IN CULINARY, ARMANI HOTEL DUBAI | Dubai, UAE |
| 22 | ROLE IN HOUSEKEEPING – TAILORING, ARMANI HOTEL DUBAI | Dubai, UAE |
| 23 | ROLE IN FOOD & BEVERAGE, ARMANI HOTEL DUBAI | Dubai, UAE |
| 24 | ROLE IN CULINARY, DUBAI MALL HOTEL L.L.C. | Dubai, UAE |
| 25 | ROLE IN TAILORING, DUBAI MALL HOTEL L.L.C. | Dubai, UAE |
| 26 | ROLE IN FRONT OFFICE, ROVE LA MER | Dubai, UAE |
| 27 | ROLE IN FRONT OFFICE, VDD HOTEL L.L.C. | Dubai, UAE |
| 28 | ROLE IN SALES MANAGEMENT | Dubai, UAE |
| 29 | ROLE IN BARTENDING & MIXOLOGY | Dubai, UAE |
| 30 | ROLE IN CULINARY, DOWNTOWN BOULEVARD | Dubai, UAE |
| 31 | ROLE IN CULINARY, VDD HOTEL L.L.C. | Dubai, UAE |
| 32 | ROLE IN CULINARY, ADDRESS DOWNTOWN | Dubai, UAE |
| 33 | ROLE IN FOOD & BEVERAGE, AT.MOSPHERE | Dubai, UAE |
| 34 | ROLE IN HUMAN RESOURCES DEPARTMENT | Dubai, UAE |
| 35 | ROLE IN FOOD & BEVERAGE (IN ROOM DINING), ARMANI HOTEL DUBAI | Dubai, UAE |
| 36 | ROLE IN RESERVATIONS DEPARTMENT | Dubai, UAE |
| 37 | ROLE IN FOOD & BEVERAGE ADMIN OFFICE | PALACE FUJAIRAH | Dubai, UAE |
| 38 | SENIOR ROLE IN CULINARY | Dubai, UAE |
| 39 | ROLE IN SALES, DOWNTOWN BOULEVARD HOTEL L.L.C. | Dubai, UAE |
| 40 | ROLE IN MARKETING, COMMUNICATIONS & EVENTS MANAGEMENT | Dubai, UAE |
| 41 | ROLE IN FOOD & BEVERAGE (IRD), ASV HOTEL L.L.C. | Dubai, UAE |
| 42 | ROLE IN FRONT OFFICE, ASV HOTEL L.L.C. | Dubai, UAE |
| 43 | ROLE IN HOUSEKEEPING, ASV HOTEL LLC. | Dubai, UAE |
| 44 | ROLE IN FOOD & BEVERAGE, DUBAI MARINA HOTEL L.L.C. | Dubai, UAE |
| 45 | ROLE IN TECHNICAL OPERATION, DUBAI MARINA YACHT CLUB | Dubai, UAE |
| 46 | FOOD & BEVERAGE SERVICE STAFF | Dubai, UAE |
| 47 | ROLE IN SALES TEAM | Dubai, UAE |
| 48 | ENGINEERING ROLE IN BOILER/ PLANT ROOMS | RESIDENCES – ADDRESS FUJAIRAH | Dubai, UAE |
| 49 | ROLE IN FRONT OFFICE DEPARTMENT | Dubai, UAE |
Emaar Group Job Vacancy in Dubai 2021
If you are interested to apply for the job position of Emaar Group's, please submit the following documents while submitting an online application and when you attend the pre-selection interview:
Updated CV
Original passport with minimum 1-year validity and a copy with previous visa (If any)
Highest educational degree certificate
Work experience certificated related to the job (minimum 2 years in )
Recently taken passport size a full-size color photographs
Academic certificates & job-related training certificates a work experience
HOW TO APPLY –Emaar Careers Dubai 2021
Interested Candidates may apply by submitting your resume/CV to Emaar Group's official career website.
CLICK HERE TO APPLY