Arogyakeralam Recruitment 2022 – Careers in Arogya Keralam, National Health mission (NHM)
Arogyakeralam Recruitment 2022: Arogya Keralam, National Health mission (NHM) published their latest job vacancies on the Arogya Keralam, National Health mission (NHM) website's careers page. These jobs are located in Kerala. Getting these wonderful jobs requires a simple application process only. Once you have identifies below government job opportunities according to your qualification you can move further for the application submission process for these jobs. Aspirants who are serious about their career and if you want to make a career in Arogya Keralam, National Health mission (NHM) can apply directly from the link provided below. The applicants are advised to apply well in advance to avoid a rush during closing dates.
When we noticed the Job opportunity at Arogya Keralam, National Health mission (NHM), We were very happy to share it with job seekers, and you can get every detail regarding this job in this post and also you can check it on the Official website too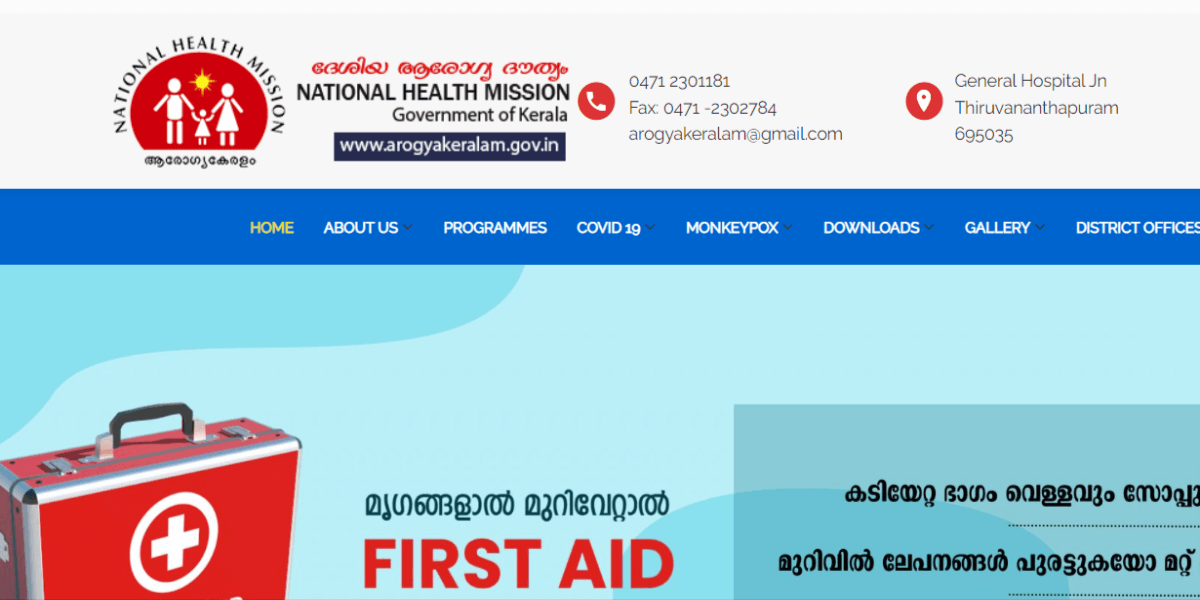 Arogyakeralam Recruitment 2022 Details
| | |
| --- | --- |
| Company/OrganizationHotel Name | Arogya Keralam, National Health Mission (NHM) |
| Job Location | Kerala |
| Job Type | Central Govt |
| Education | Bachelor's Degree/Diploma/Plus Two/SSLC |
| Salary Range | Rs.17,000 – 45,000/- |
| Official Website | https://arogyakeralam.gov.in/ |
About Arogya Keralam, National Health Mission (NHM)
Even though the state of Kerala has advanced as compared to the other states of India in terms of critical health indicators are concerned, the state is facing challenges that are unique and specific. The people are now facing the problem of high morbidity both from re-emergence of communicable diseases and the second generation problems like the ageing population and non communicable diseases. Moreover, there remains the challenge of sustaining the privileged health indicators. Further, improving the quality of health care where the health seeking behaviour is very high is of utmost importance.
The resources of National Rural Health Mission came in an opportune time when the state was finding it difficult to find resources matching the demand.During the last three years the State has been able to initiate many programmes suiting to its specific requirements and considering its health issues that need immediate intervention. These initiatives correspond to the Key Performance areas outlined by NRHM like a) Institutional Strengthening b)Improving access to better health care and quality services and c) Accessibility of health care to the under privileged and marginalised
Arogyakeralam Recruitment 2022: Vacancy Details
Arogya Keralam, National Health mission (NHM) has released the following vacancy details with their recent recruitment notification for 2022. Candidates can check Arogyakeralam Recruitment 2022 vacancy details below. Aspirants are requested to go through the latest Arogyakeralam Recruitment 2022 entirely, Before applying for the vacancies aspirants should ensure that they meet the eligibility criteria, only those applicants should apply who are eligible otherwise their application will be rejected. You can check below the Latest Job Vacancy details
Important Instructions Arogyakeralam Recruitment 2022
The applicant must be a citizen of India.
All applicants must fulfill the essential requirements of the posts and other conditions stipulated in the advertisement as of the last date of submission of the ONLINE application. They are advised to satisfy themselves before applying that they possess at least the essential qualifications laid down for these posts which are compulsory even if a candidate has some higher qualifications. No inquiry asking for advice as to eligibility will be entertained.
Any discrepancy found between the information given in the application and as evident in the original documents will make the candidate ineligible for the post
The online application should be accompanied by self-attested copies of all educational qualifications, mark sheets, certificates, etc., issued by the degree awarding Boards. The prescribed qualifications should have been obtained through recognized Boards.
In respect of the equivalent clause in Essential Qualifications, if a candidate is claiming a particular qualification as equivalent qualification as per the requirement of advertisement, then the candidate is required to attach a copy of the order/ letter in this regard, indicating the Authority under which it has been so treated, otherwise, the application is liable to be rejected.
Candidate must ensure that he/she possesses the essential educational qualification in the relevant areas as required for the post, for which he/she is applying, on the last date of submission of the ONLINE application.
HOW TO APPLY –Arogyakeralam Recruitment 2022
All candidates are requested to please take a few minutes to set up Their profile by visiting the Below link. once you click on the apply button, it will redirect you to the career page of the Arogya Keralam, National Health mission (NHM). Fill out your form carefully since a minor mistake could result in your application being rejected. Seek the help of someone who has had prior experience filling out the form. Applications to government jobs may also require the candidate to attach attested copies of documents like education and caste certificates, so don't forget to enclose them.